SolePath Foundation Program, Certification Course
This training is a journey of self-discovery, a deep understanding of your own personal unique SolePath, LightPaths, DarkPath, SoleNumbers, SoleFace and SoleHealing.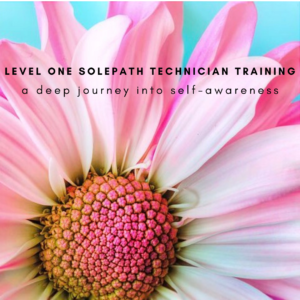 The Tao is the foundation of all of our work at the SolePath Institute. Training includes an introduction to the Tao and not only will you know more about yourself and how to navigate your light and dark, you will know how others find their way to their expanding energy, their soul purpose.
This training gives you an opportunity to explore metaphysical concepts; for you and your personal soul evolution; for your understanding of how others 'tick' and how best to communicate with them.
Cost:  $1600 + GST
---
Login to view this page