Get the "Daily Pulse, rhythm of the Tao" book, available in both print and e-book on amazon.
If you choose to include gemstones as part of your Daily Pulse ritual, this is where you will find the link to purchase them.
Essential oils can also be an integral part of your meditations and journaling. You will also find an essential oil for each trigram of the Tao on our site.
Each trigram of the Tao has a gemstone that holds the energy. Gemstones are gifts from the earth and carry energy that you can tap into. They are a wonderful energetic resource.
Fire trigram – tigers eye
Earth trigram – rose quartz
Lake trigram – natural quartz
Heaven trigram – smoky quartz
Water trigram – onyx
Mountain trigram – lapis lazuli
Thunder trigram – jade
Tai chi – citrine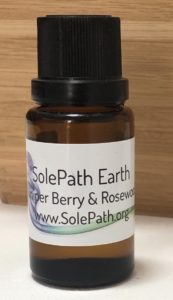 Essential oils are extracted from plants. Their beauty and magic comes from the energy of the plants, trees, shrubs and flowers. Essential oils are a way for plants to share their healing and cleansing energy with us.
Each trigram of the Tao has an essential oil that specifically vibrates in sync with its natural energy.