This training is a journey of self-discovery, a deep understanding of your own personal unique SolePath, LightPaths, DarkPath, SoleNumbers, SoleFace and SoleHealing.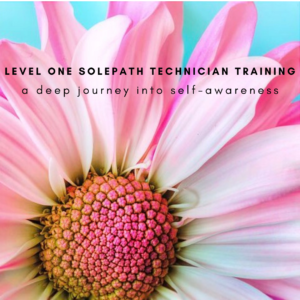 The Tao is the foundation of all of our work at the SolePath Institute. Training includes an introduction to the Tao and not only will you know more about yourself and how to navigate your light and dark, you will know how others find their way to their expanding energy, their soul purpose.
This training gives you an opportunity to explore metaphysical concepts; for you and your personal soul evolution; for your understanding of how others 'tick' and how best to communicate with them.
Cost: $920 + GST
---
---
Instructor: Dr Debra
Dr. Debra is a spiritual philosophy teacher with a doctorate in metaphysical science. She is an ordained minister and a member of the American metaphysical doctors association and the Canadian international metaphysical ministry.

Dr. Debra's SolePath is inspirational teacher and spiritual mystic. It is this SolePath that allows her to connect, create and communicate the SolePath original body of work. She is the author of many books including "SolePath the path to purpose and a beautiful life" and "Daily Pulse, rhythm of the Tao." Her core values are spirituality and connection, inspiration and communication.